Denne artikel er mere end 12 måneder gammel og kan indeholde gammel/uddateret information. This entry has been published on 14th June 2021 and may be out of date.
Mange vitale features i vente, hvis du henter den officielle – og helt gratis – EURO2020-app nu. Få overblik over hele turneringen og alle hold.
EM er i gang og hvem kender ikke fornemmelsen af, at statistikken er på plads, når vennerne skal forhøre dig om modstanderens seneste kamp mod favoritholdet – eller formen til en aktuel spiller før dagens opgør. Alt det kan du nu få fingrene i helt og aldeles gratis, hvis du henter den officielle EURO2020-app.
Er man så heldig, at befinde sig i en af værtsbyerne – og det er vi jo som bekendt heldige at have, her i Danmark – så kan man også blive opdateret omkring er væld af andre services og tjenester. Det være sig alt fra beskeder om tilgængelige billetter til aktuelle kampe som live opdateringer om events og kommende kampe. Ikke mindst kan du komme med 'behind the scenes' med alle holdene.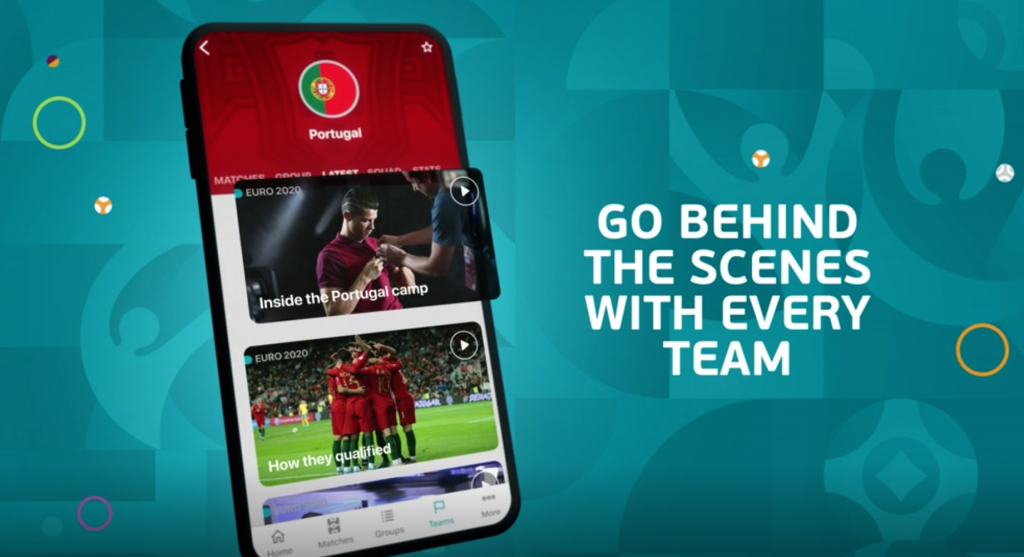 Read much more here and download the app.
App'en fås til både Android og Apple og har modtaget mange flotte anbefalinger fra brugere. Hele 4.8 ud af 5 er bedømmelsen fra brugernes side.