Hardly have we left last year's men's World Cup before we are back at it again. Now it's time for the Women's World Cup, which will be held in Australia and New Zealand in the summer of 2023. Interestingly, it will be the first Women's World Cup shared between two host nations. The ball is named 'OCEAUNZ,' with the initials of the host countries cleverly integrated into the match ball's name.
VIDEO: Watch the official match ball being delivered by helicopter here.
The unveiling of the official match ball took place in Sydney, where notable figures like the former multiple Olympic gold medalist swimmer, Ian Thorpe, participated. An enormous version of the ball, featuring design elements inspired by Aboriginal and Māori artists, was transported by helicopter to Marks Park. It will adorn the landscape with the beautiful and world-famous Bondi Beach in the background until the end of the tournament.
This is the ninth consecutive time that Adidas has created and produced the official match ball for the tournament, and this time, it's packed with cutting-edge technology, just like the men's World Cup that recently concluded.
In fact, Adidas presents what they claim to be a revolutionary core in the ball, aiming to create a more precise and predictable movement once the game is underway. Gone are the days of discussions about unpredictable match balls that affected the gameplay and frustrated top players from around the world. This is now put to rest with the so-called CTR-core.
FIFA's Secretary-General for Women's Football, Fatma Samoura, was thrilled at the grand event a few days ago, stating, "This edition of the tournament will be extremely special, and the rich cultures of Australia and Aotearoa New Zealand, expressed on 'OCEAUNZ,' are sure to be noticed by the visiting fans."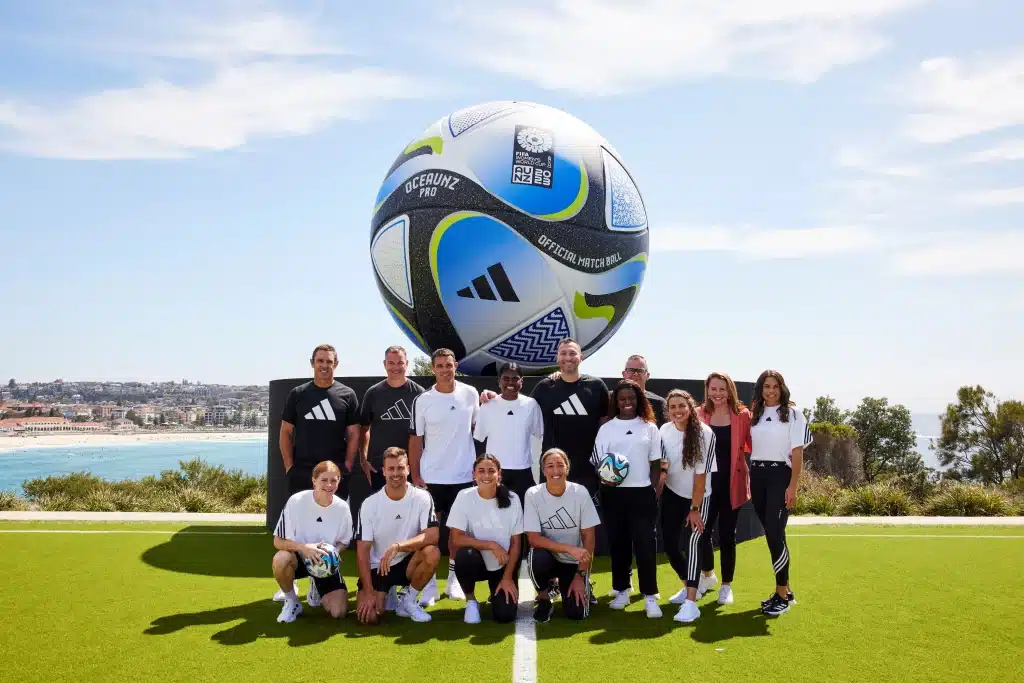 The ball's surface, made of polyurethane (PU), is developed with a new 20-panel pattern designed to enhance the ball's aerodynamics.
Finally, the ball is equipped with a 500Hz chip containing a sensor that records every movement of the ball. This technology, called the Inertial Measurement Unit (IMU), essentially communicates with a computer, providing information about how the ball moves. This is used, among other things, for offside decisions.
Yes, a lot has changed since the Danish founder of Select Sport, Eigil Nielsen, invented the laceless football, which can rightfully claim to be the revolutionary precursor to every modern football.
The Women's World Cup kicks off on July 20, with our neighbors from Norway facing off against the hosts from New Zealand. The whole event culminates in the final on August 20. The official hashtag for the tournament can already be bookmarked and used under the name #BeyondGreatness.
Source: FIFA.