Denne artikel er mere end 12 måneder gammel og kan indeholde gammel/uddateret information. This entry has been published on 31st January 2022 and may be out of date.
Testet igennem af NASA, under lup hos tyske og hollandske universiter samt brugt til at træne højt uddannede jagerpiloter. Lyder det som noget for dig, når du og dine spillere skal træne den mentale styrke til din næste fodboldkamp? Så bare læs videre.
Softwareudvikleren, Intelligym, der med speciale i professionelle sportudøvere, har nu en platform klar til den almene fodboldklub, talentafdelingen – eller sågar serie 4-holdet, der går med større ambitioner i maven. Faktisk har den været tilgængelig en stund. EU støttede nemlig allerede i 2015
Up to 30% improvement in orienteering ability
Med blandt andet op til 30% forbedret orienteringsevne, målt i fodboldklubber på det absolutte topplan, som har brugt Intelligym, er vejen banet for succes. Spillere trænet i systemet laver bedre beslutninger og færre fejl på banen under kamp. Herudover reagerer de hurtigere i overgangssituation, viser research foretaget af Intelligym selv.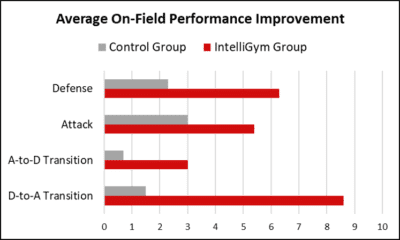 Top clubs' youth academies use the method
Ifølge Intelligym selv bruger over 11 000 sportsudøvere verden over to gange 30 minutter om ugen, allerede teknologien, heriblandt topklubber fra den tyske bundesliga, landshold samt klubber i hollandsk topfodbold, heriblandt AZ Alkmaar samt ungdomsakademiet i PSV Eindhoven. Hidde van Boven, der er træner på ungdomsakademiet i den hollandske storklub, fortæller på Intelligyms egne hjemmeside: – Intelligym er det perfekte supplement til vores regulære træningssessioner på banen. Spillerne kan lide det, fordi de træner deres hjerne på en underbevidst, konkurrencepræget og sjov måde.
Bedre kommunikation på banen
After already six weeks, there should be results with the same ability to make better decisions on the field, communicate better with teammates in the heat of the match and predict the course of the game.
En af eliteudøverne, der roser teknologien til skyerne, er Shakhtar Donetsk-spilleren, israelske Manor Solomon: – Spilintelligens, er et af de vigtigste områder, for at kunne begå sig i topfodbold. Jeg er glad for at have fået chancen til at bruge Intelligym til at hæve min egen fodboldintelligens, beretter venstrebacken, ligeledes via Intelligyms hjemmeside.
Under lup på flere universiteter
Although at first glance it might seem like a nice round of sales talk from Intelligym, then the learning method has been under scrutiny at, among others, Cologne Sports University and VU Amsterdam , which measured the method's effectiveness against more traditional learning methods such as threshing football matches for analysis of these. The results of these studies showed significant progress in the ability of the players, two control groups in the category U14 and U17, to make decisions as well as their overall performance on the field.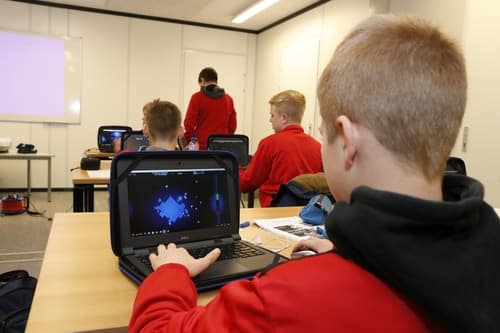 Støttet af EU
Også i det ærværdige Sports Illustrated, har man haft fokus på Intelligym, hvor man i en længere artikel blandt andet kan fortælle at firmaet bag Intelligym, Applied Cognitive Engineering, blev grundlagt i 2001. En af grundlæggerne, Danny Dankner, så potentialet i videospillet Space Fortress og havde i første omgang sit øje på ishockey og basketball. I 2015 fik ACE så tildelt fondsmidler fra EU, knap 2 millioner €, til at udvikle en dedikeret model til fodboldverdenen. En spændende historie, med blandt andet en tidligere psykolog fra det israelske luftvåben, gemmer sig bag denne lille flig, vi løfter hér og kan læses i sin fulde længde i artiklen på Sports Illustrated.
Det er muligt at abonnere på tjenesten for alle, der måtte have interesse for et månedligt gebyr.
Source: Intelligym.com , Sports Illustrated
Kilde Intelligym.com, Sports Illustrated